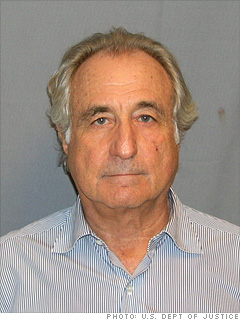 All hail the Securities and Exchange Commission, the newest inductee in the Fat-Lot-of-Good-That-Does-Us Hall of Fame.
A mere nine years after SEC staffers started getting hit over the head with red flags about Bernard Madoff's fishy finances, the commission finally got around to taking decisive action: In mid-June, the commission barred the Ponzi-schemer from the securities business.
Of course, this investor protection came only after Madoff stole more than $13 billion, pleaded guilty to multiple felonies and went to jail. With regulators like that, who needs regulators?
By George Mannes, Money Magazine senior writer
NEXT: Grassley to AIG execs: 'Commit suicide'
Last updated July 01 2009: 12:24 PM ET