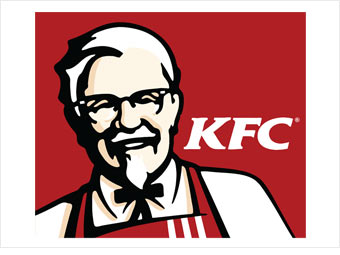 KFC, owned by Yum! Brands, angered millions of customers when a free-chicken promotion in May backfired. The chain recruited Oprah Winfrey to help sell a healthier grilled chicken alternative, but when the talk show host told viewers that anyone who downloaded a coupon within a two-day period would be eligible for a complimentary two-piece grilled chicken meal, patrons clamoring for free chicken overwhelmed KFC restaurants.
The chain gave away 4 million meals before it began refusing coupon-holders, some of whom protested in the blogosphere and staged sit-ins in stores. At least two have sued. KFC, which is trying to shake its fast food image and has even started calling itself KGC -- as in Kentucky Grilled Chicken -- in some commercials, has issued rain checks.
"We apologize to any customers who were inconvenienced and we remain committed to providing a free Kentucky Grilled Chicken meal plus a medium soft drink to those who submitted valid coupons," said KFC spokesman Rick Maynard.
By Suzanne Kapner, Fortune writer
NEXT: Investors selling low and buying high
Last updated July 01 2009: 12:24 PM ET