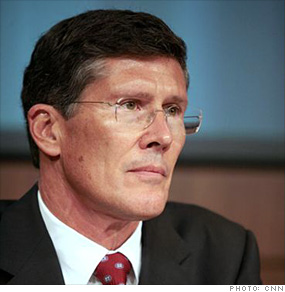 When Bank of America agreed to buy struggling broker Merrill Lynch, BofA chief Ken Lewis promised to take his customary ax to costs. He soon found targets aplenty, thanks to Merrill CEO John Thain.
Just weeks after BofA completed the Merrill deal in January, with the help of $138 billion in taxpayer-funded promises, it emerged that Thain had spent $1.2 million on a makeover of his Lower Manhattan office -- including an $87,000 area rug and a $35,000 "commode on legs."
Thain later said he'd reimburse the company, but by then he was out the mahogany-paneled door.
By Colin Barr, Fortune senior writer
NEXT: SEC bars Madoff...just in time!
Last updated July 01 2009: 12:24 PM ET