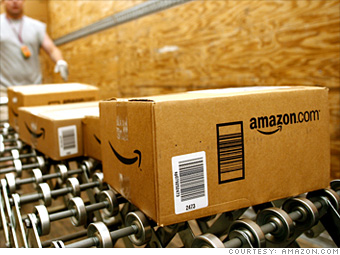 2010 Fortune 500 rank:
100
2009 profit growth: 39.8%
2009 revenue growth: 27.9%
CEO since founding the company in 1995: Jeff Bezos
Amazon founder Jeff Bezos has to be feeling pretty pleased - beyond how his $12 billion personal fortune makes him feel.
The Kindle is a certified hit. And Amazon Web Services, once seen as an unlikely pipe dream, is now the leading provider of cloud computing services.
But free shipping and steep holiday discounting were the catalysts behind Amazon's 28% sales jump, to $24.5 billion, and a 40% jump in profits, to $902 million.

NEXT: 16. Dollar Tree