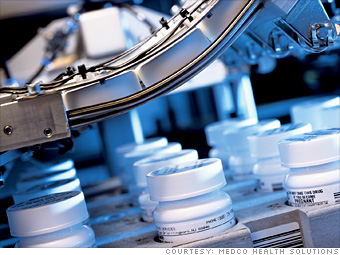 2010 Fortune 500 rank:
35
2009 profit growth: 16.1%
2009 revenue growth: 16.7%
CEO since 2003: David B. Snow, Jr.
Medco chief David Snow says his company won $10 billion in new business in 2010.
An obvious draw: Although prescription costs rose about 8% last year, Medco's big corporate clients averaged just 2% increases, while heavy users of the company's mail-order services saw costs fall.
In 2010, it'll be all about discerning the effects of the health care legislation, which Snow calls "the biggest unknown."

NEXT: 23. CVS Caremark