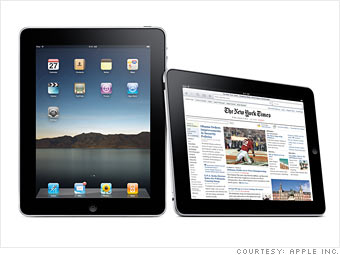 2010 Fortune 500 rank:
56
2009 profit growth: 18.0%
2009 revenue growth: 12.5%
CEO since 1997: Steven P. Jobs (When he returned to Apple)
Other celebrity CEOs have been taken down a peg -- or ten -- by the recession. But not Steve Jobs, who is said to personally account for some $25 billion of Apple's $220 billion market cap.
Even though Jobs was on medical leave for the first half of 2009, Apple gadgets remained omnipresent.
In January, the company unveiled the much-anticipated iPad. A month later, Apple's iTunes store recorded its 10 billionth download, giving Apple skeptics another reason to reconsider.

NEXT: 22. Medco Health Solutions