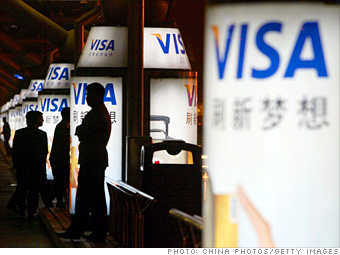 2010 Fortune 500 rank:
326
2009 profit growth: 192.7%
2009 revenue growth: 10.3%
CEO since 2007: Joseph Saunders
In times of recession, people tend to put away their credit cards and rely more on cash. Which is just fine with Visa.
Debit cards tend to be used for everyday purchases like food and gasoline that are not easily postponed, even in a recession. Last year more than 70% of all Visa transactions were debit purchases.
The result: a 10% jump in revenue, to $6.9 billion and a 193% increase in profit, to $2.4 billion.

NEXT: 6. PNC Financial Services Group