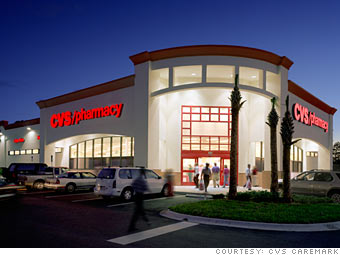 2010 Fortune 500 rank:
18
2009 profit growth: 15.1%
2009 revenue growth: 12.9%
CEO since 1994: Thomas M. Ryan
CVS Caremark's Maintenance One sounds brilliant -- or is it the makings of an antitrust case? The plan gives Caremark patients access to low mail-order pricing if they fill prescriptions at a CVS.
Competitors say that will encourage Caremark -- the pharmacy benefits side of the business -- to favor CVS. The FTC is investigating.
No matter. The company turned in revenue growth of 13% last year, to $99 billion, and a 15% increase in earnings, to $3.7 billion.

More galleries