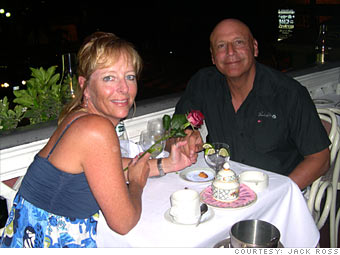 Jack with his wife, Cathy
Equipment lease broker, 56, Las Vegas, Nev.
With banks not wanting, or able, to loan money, I have had no choice but to close my business.I was forced to lay off 16 people. We provided 100% medical insurance for each employee, plus a generous 401(k). They will probably all find new jobs, but it is doubtful they will find employee benefits and compensation comparable to what we provided. I am finding that because of my age, previous open heart surgery and my very qualified business background, I am over qualified, or a "threat," for even a simple service job. I did make prudent investments and saved money while operating my business. However, I was hoping not to dip into that money to pay for my sons' college and everyday living expenses. Since I am not employable in this city, and the housing market prohibits me from selling my home and moving to a "normal urban center" with opportunity, I have no choice but to start living off my retirement fund.
NEXT: Stephanie Joy: Walking a financial tightrope