Want to retire where residents live a long life, there are lots of doctors and hospitals nearby, and you can pursue an active lifestyle? Check out these 20 towns.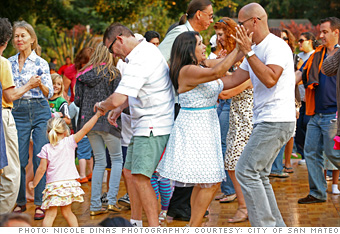 Population: 91,800
% over 50: 36%
Doctors (in county): 2,018
Hospitals (in 30 miles): 209
Life expectancy at birth: 80.58
San Mateo is an ideal place to live an active lifestyle. Find fit neighbors to train with for Bay Area races, such as the annual Alcatraz Triathlon, which begins with a swim from The Rock. If you're looking to break a sweat inland, go for a hike, bike ride or a jog on San Mateo's six-mile Sawyer Camp Trail. Or test your windsurfing skills at the beach on the west side of Coyote Point Park, then go to a viewing platform at the top of the park for panoramic views of the bay.
Relax with a glass of heart-healthy wine on a weekend trip to Sonoma or Napa Valley, stretch your body with some beachside yoga, or play 18 holes at the nearby Half Moon Bay Golf Links. --H.Y.

See complete data and interactive map for San Mateo

NEXT: Escondido, CA