Want to retire where residents live a long life, there are lots of doctors and hospitals nearby, and you can pursue an active lifestyle? Check out these 20 towns.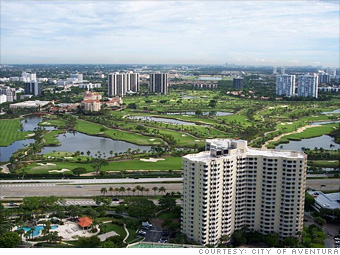 Population: 29,500
% over 50: 52%
Doctors (in county): 7,217
Hospitals (in 30 miles): 216
Life expectancy at birth: 77.79
It's impossible to describe this Miami suburb without mentioning Aventura Mall - after all, the shopping center was here before the town was incorporated. And it's a place to exercise more than your credit cards -- various mall walks are held in the 2.4 million square-foot complex, the largest in Florida and fifth-largest in the U.S.
Outside the mall, Aventura is a man-made tropical paradise. Most residents live in high- or low-rise condos and enjoy the lowest taxes in Miami-Dade County.
Retirees stay active with spa visits, country club activities, swimming, golfing, basketball, boating, and tennis - most of which are easily accessible by walking or taking the city's free shuttle bus. --N.A.

See complete data and interactive map for Aventura

More galleries