Want to retire where residents live a long life, there are lots of doctors and hospitals nearby, and you can pursue an active lifestyle? Check out these 20 towns.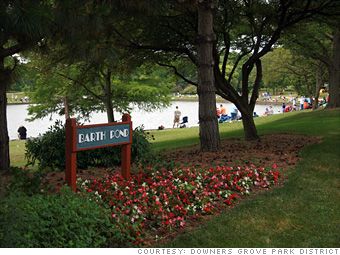 Population: 49,000
% over 50: 36%
Doctors (in county): 3,896
Hospitals (in 30 miles): 318
Life expectancy at birth: 79.77
The award-winning Downers Grove parks district serves as an ideal training ground for residents running the Chicago Marathon -- a great way to challenge yourself and stay healthy during retirement. The suburb boasts 49 park sites on more than 600 acres with plenty of running paths, as well as baseball fields, tennis and basketball courts, fishing ponds and golf courses.
Downers Grove boasts a vibrant downtown full of restaurants and shopping, but it's the city's proximity to Chicago that makes it a hotspot. Only you can decide whether the opportunity to sail in Lake Michigan during the summer is worth the winters of parka-wearing and driveway-shoveling. --H.Y.

See complete data and interactive map for Downers Grove

NEXT: Los Angeles, CA