Want to retire where residents live a long life, there are lots of doctors and hospitals nearby, and you can pursue an active lifestyle? Check out these 20 towns.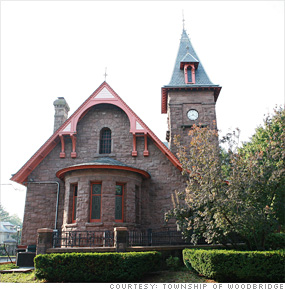 The Barron Arts Center hosts concerts, poetry readings and art exhibitions.
Population: 18,100
% over 50: 32%
Doctors (in county): 2,873
Hospitals (in 30 miles): 675
Life expectancy at birth: 78.52
This "New Jersey Healthy Town" -- one of only six in the state to win that designation -- encourages active living and healthy lifestyles with a variety of community programs.
Retirees can take advantage of free vaccines and healthy cooking classes, dine at restaurants that highlight "Mayor's Healthy Choice" items, watch the "Wellness Woodbridge" TV show, jog along the township's running routes, or cycle on the Tour d'Woodbridge, a 25-mile bike tour of the area.
For excitement, New York City is just 30 miles away; for relaxation, head southeast to the beaches of the Jersey Shore. --N.A.

See complete data and interactive map for Woodbridge

NEXT: Huntington, NY