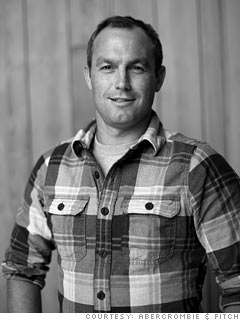 EVP Female Merchandising
Abercrombie & Fitch (ANF) Age:
37
2008 Total compensation*:
$2.32 million
The trendy teen retailer known for blasting club music in its dimly lit stores has lost some of its sizzle: it recorded a second quarter net loss of $27 million, compared to a profit of $78 million over the same period a year earlier. The business hopes to catch up by lowering prices and expanding internationally.
Kessler, who goes by Chad, started out at vice president of merchandising at Hollister, A&F's surf clothing brand, before moving to the parent company.
Source: Equilar Inc.
NEXT: Zane C. Rowe
Last updated February 24 2010: 12:57 PM ET
Note: *Total compensation includes actual salary received, discretionary and performance-based bonus payouts, the grant-date fair value of new stock and option awards and other compensation. If relevant, other compensation includes severance payments.
Equilar Inc., an executive compensation research firm
in Redwood Shores, Calif., chart by looking at Fortune 1000 companies with fiscal year ends ranging from July 2008 to June 2009 that filed proxies by October 5, 2009.
Note: To be eligible for the 20 highest paid list, candidates had to be 39 or younger on Nov. 1, 2009.