Some of the nation's leading business owners, investors, and thinkers share their thoughts on rebuilding your wealth.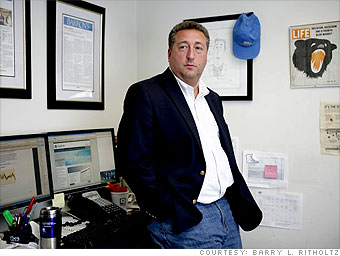 Barry Ritholtz
CEO of FusionIQ and author of "Bailout Nation," which lays out the roots of the credit crisis
Best advice I can give:
Always remember that price is the most important aspect of an investment. Today we keep hearing people talk about "toxic paper" on bank balance sheets. Well, it's toxic to the banks because they paid 100¢ on the dollar for it. To somebody who gets to buy it at 30¢ or 40¢ on the dollar, it's not toxic at all. So there is no such thing as a toxic asset. There's no such thing as a damaged property. There is only a bad price.
Best advice I ever got:
My father always used to tell me, "You'll find the harder you work, the luckier you become." And that's directly translatable to investing in the market.
NEXT: Get involved and network