Some of the nation's leading business owners, investors, and thinkers share their thoughts on rebuilding your wealth.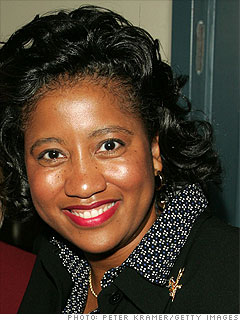 Gwendolyn Sykes
Chief financial officer of Morehouse College and former CFO at Yale University and NASA
Best advice I can give:
Many people who have been laid off start looking for a new job right away, but sometimes it's better to go back to school for additional training and education. When the economy does turn around, the opportunities are going to be there for people with new skills and additional bandwidth.
Best advice I ever got:
My mother told me that a girl should always have a rainy-day fund. She never specified how big (that's something I figured out on my own later on). But her advice is certainly applicable today.
In the economic downturn, the advice to have three months of expenses put away has stretched to six months of expenses. I have a year's worth of salary put away.
NEXT: Focus on your needs, not wants