Some of the nation's leading business owners, investors, and thinkers share their thoughts on rebuilding your wealth.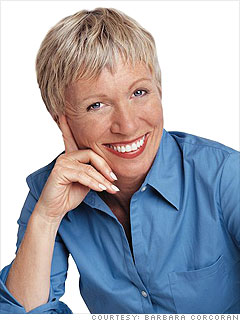 Barbara Corcoran
Founder, the Corcoran Group, one of Manhattan's leading real estate firms
Best advice I can give:
Bad times are the best times to move your business forward, especially if you are a small business. The big guys are back on their haunches, waiting things out. If you are willing to stick your neck out, this is when your energy and creativity can outmaneuver the big companies. This is your opportunity.
Best advice I ever got:
When I was getting started with my business, my then boyfriend and business partner loaned me $1,000 and said, "You'll never succeed without me." It made me so mad it motivated me to make it. Negative comments or situations can become your best friend.
NEXT: Look beyond your home