Some of the nation's leading business owners, investors, and thinkers share their thoughts on rebuilding your wealth.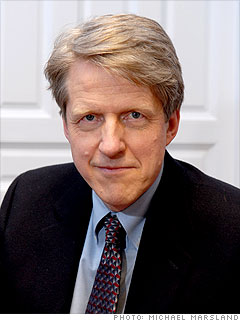 Robert Shiller
Yale economist who correctly called the bubbles in real estate and tech stocks
Best advice I can give:
People are mistaken about the long-run gains they might make in real estate. I put together a home-price series going back to 1980. And it's wrong to think real estate investments as a group will have to go up much in price.
Best advice I ever got:
There is a financial adviser here in New Haven, and he would say, "When you are making investments, try to transport yourself to an island and overcome bias toward home investments."
People in America invest mostly in America, but if you were on an island in the middle of the Pacific Ocean, you wouldn't have all your investments here. You would think, "Maybe there are other opportunities on the other side of the world."
NEXT: Teach independence