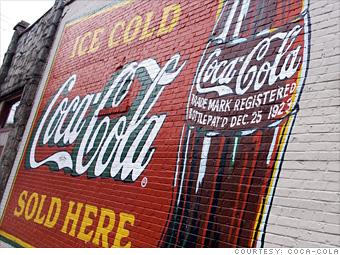 Fortune 500 rank: 116Loss:
$4.4 billion
The bottling arm of Coca-Cola, independent since 1986, has been battling rising prices - of gas for delivery trucks, aluminum and plastics for containers, and corn syrup for its drinks - for years.
Last year, it was the consumer's turn to be the problem. A 10% decrease in the sale of 20-ounce carbonated beverages (as soda drinkers shifted down to 16-ounce sizes) and a 3% drop in Coca-Cola product sales led the company to write down the value of its licensing agreement with its former parent by $5.3 billion.
The future could be downright bubbly, however, judging by an 8.5% rise in the sale of energy drinks like Rockstar and Full Throttle, and 15% growth in new drinks like Vitamin Water and Fuze.

NEXT: Motorola

Last updated April 21 2009: 3:34 PM ET
Email
|
Print
|

Digg this story
|
RSS