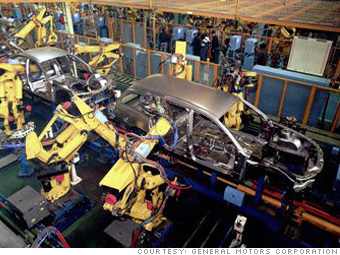 Fortune 500 rank: 6Loss:
$30.9 billion
GM has been skidding for years, but the wheels fell off last year. The biggest U.S. carmaker lost $21 billion on its operations in 2008, as its global vehicle sales plunged 11%. Further losses piled up from the falling value of its stake in troubled lender GMAC and costs tied to closing factories and laying off workers.
With $13.4 billion in government loans, GM is again trying to revive its fortunes. Highlights of the latest turnaround plan include the launch of nearly two dozen fuel-efficient or crossover vehicles in coming years and deeper cutbacks in models and labor costs. With the company, the government, and investors now haggling over the terms of a big debt restructuring, the next month could go a long way to determining GM's shape in the future.
NEXT: Citigroup
Last updated April 21 2009: 3:34 PM ET
Email
|
Print
|

Digg this story
|
RSS