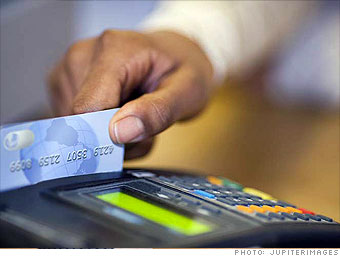 When President Obama signed sweeping credit card reform legislation into law in May, a resounding victory was declared for consumers: Finally, some of the most abusive industry practices like arbitrary interest-rate hikes would be outlawed.
Just one small problem: Lawmakers gave issuers till February 2010 to fully comply with the new law. Meanwhile, issuers have rushed to raise interest rates, impose new fees and cut credit limits.
The median rate on credit cards surged 13% to 23% from December 2008 to July 2009, according to a study by the Pew Charitable Trusts. Meanwhile, a bill to expedite the credit card reforms, the Credit Card Rate Freeze Act, has gone nowhere. When the new law kicks in next year, consumers will have more protection. But for now, more consumers may be hurt than helped.
By Donna Rosato, Money Magazine senior writer

NEXT: Naming food after software