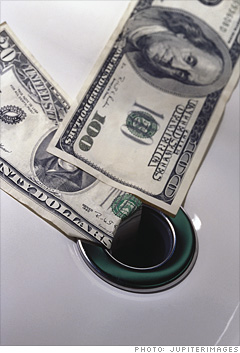 GM couldn't sell enough cars to keep out of bankruptcy, but plenty of its worthless stock sure got sold afterwards.
The old version of the company, now known as Motors Liquidation, was left with GM's debt, unwanted plants and dealerships, and its old shares, which trade under the symbol MTLQQ for about 60 cents apiece.
Oddly enough, investor demand has been brisk even though GM and the Securities and Exchange Commission have warned that the shares will become utterly worthless once the entire bankruptcy process is complete.
The last week of August saw more MTLQQ shares change hands than shares of blue chips such as Procter & Gamble, Coca-Cola or Apple.
By Chris Isidore, CNNMoney.com senior writer

NEXT: Credit card reform falls short