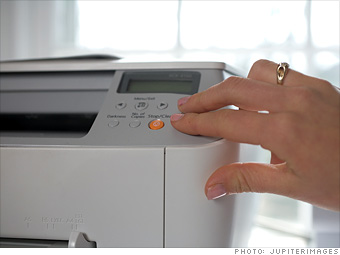 It sounds like a scene from "The Office:" To cut costs, the boss offers senior staffers $75 gift cards to give up their wasteful desktop printers.
Too bad it wasn't a sitcom plot -- it's how the Bureau of Engraving and Printing tried to get its high-level employees to switch to money-saving network printers.
When Rep. Darrell Issa., ranking member of the House Oversight and Government Reform Committee, got wind of the plan, the bureau canceled it.
But instead of following Issa's suggestion to just take back its own machines, the bureau dropped the plan altogether, and the inefficient desktop printers remain.
By Hibah Yousuf, CNNMoney.com staff reporter

NEXT: GM's closed culture