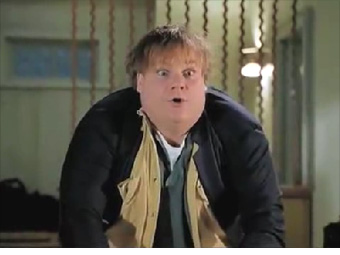 Putting a beloved comic in a TV commercial is a great idea. But when he's dead? Not so much.
Last October, DirecTV ran a spot with a scene from 1995's "Tommy Boy." The comedy starred David Spade and Chris Farley, who died of a drug overdose in 1997. In the commercial, Spade "broke character" to shill for the satellite TV provider as a resurrected Farley performed his "Fat-Guy-in-a-Little-Coat" dance.
Viewer outcry was so strong that DirecTV, Spade and Farley's family released statements defending the commercial as a tribute to his humor. Fans failed to get the joke, but the ad played on.
By Julianne Pepitone, CNNMoney.com staff reporter

NEXT: All Nippon Air: Please 'go' before we go