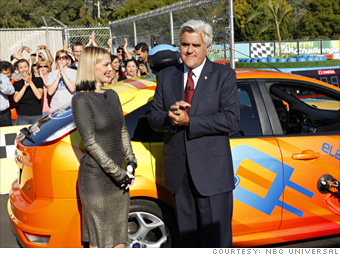 NBC used to own primetime television. But this fall, with a rotten ad climate and the network's ratings still stuck in fourth place, saving money took priority over getting viewers.
There was no starker sign of this surrender than putting former late-night king Jay Leno in primetime at 10 p.m. ET Monday through Friday. Viewers gave up too, slipping 18% year over year, as ad sales took further hits.
Many in the industry said the debacle was the last straw in General Electric's decision to sell Comcast a majority stake in NBC Universal. Alas, the cable operator seemed a lot more interested in the company's cable networks than five nights of Jay.