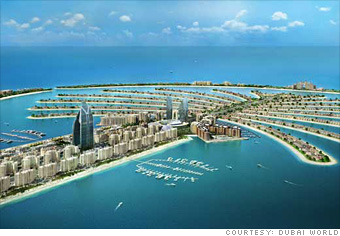 When the state-owned Dubai World investment company asked creditors for six more months to repay billions of dollars of maturing debts, global stock markets were shocked and tumbled 2%.
But why was it such a surprise? Dubai World bought pricey hotels and developed islands in the Persian Gulf at a time when global wealth had taken a depressionary drubbing.
Yes, it is based in a Middle East city-state surrounded by oil wealth, but it has next to no oil reserves of its own. And it was backed by the considerable heft of Dubai and its sister state of Abu Dhabi, until it became clear that government ministers weren't about to bail out the dupes who lent massive sums to its fantasy-land.
Chalk up another goose egg for the so-called science of risk management.
By Colin Barr, Fortune senior writer

NEXT: AIG: The country's most tone-deaf CEO