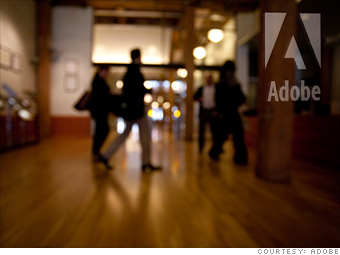 Average total pay: $153,345
For:
Senior Computer Scientist, Software Development*
It was a bad-news, good-news kind of year for the company behind such popular software as Flash, Photoshop and Acrobat. On the bad side, Adobe laid off 680 employees toward the end of 2009. On the good, layoff victims got severance "above industry standards," the company said. Also in the bad column: Total compensation for senior computer scientists fell by $12,000 last year. In the good, the average $153,000 a year they earn is still solid. In fact, Adobe slipped just 1 spot on our top-paying list to 11th place, down from 10th last year.
Salespeople at Adobe also can get nice rewards. Such top performers as the field marketing professional, consultant, and sales manager of the year got cash bonuses last year. The bad news? In 2008, winners got a trip to Hawaii.

NEXT: Genentech

Last updated January 26 2010: 11:14 AM ET
*Most common salaried job