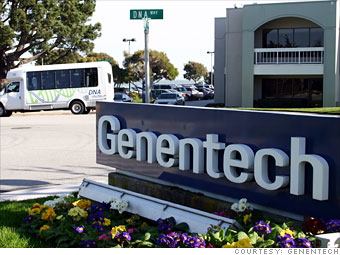 Average total pay: $150,000
For:
Clinical Specialist*
This biotech firm pays well in general: Clinical specialists -- who are part of the company's sales force -- average 6-figure salaries. But a special bonus they received last year helped push Genentech onto our list of top-paying Best Companies.
A little background: In March, Swiss pharma giant Roche agreed to buy Genentech for $46.8 billion. To keep talent from fleeing, Roche gave every Genentech employee a retention bonus in lieu of the stock options they would have received otherwise: 11,000 employees split $182 million. A second round of retention bonuses will be paid this March.
Genentech, which ranked no. 1 on our 2006 Best Companies list, also took steps to make sure its special culture would be preserved: Roche agreed to continue such benefits as 100% 401(k) match up to 5% of pay, unlimited sick days, on-site child care, and six-week paid sabbaticals every six years.

NEXT: Boston Consulting Group

Last updated January 26 2010: 11:14 AM ET
*Most common salaried job