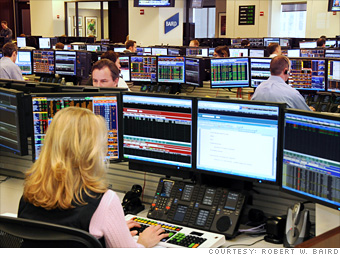 Average total pay: $117,650
For:
Financial Analyst*
Milwaukee-based investment advisor navigated through the financial crisis without having to resort to layoffs. In fact, it increased its staff 10% since 2007.
Aside from total compensation averaging six figures for salaried employees, Baird offers:
37.5 hour work week for hourly employees.
Bonuses and profit-sharing for all employees.
An opportunity to buy stock in this privately held firm. Nearly half of employees have done so.
Free investment planning for all employees.
Bonuses that range from $1,000 to $10,000 for referring a new employee.

"Baird cares about their associates very much," says one employee. "This place is like a second family."

More galleries

Last updated January 26 2010: 11:14 AM ET
*Most common salaried job