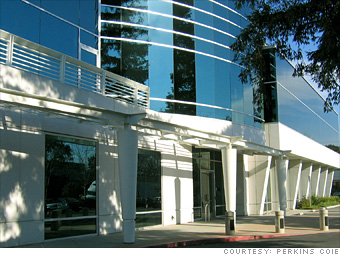 Average total pay: $183,376
For:
Associate*
Lawyers at this Seattle-based firm work with big-name clients like Boeing, Microsoft, Amazon.com and Starbucks.
But as corporate work started to dry up with the worsening recession, the firm made cutbacks to try to avoid layoffs. It froze associate and staffer pay and trimmed partner salaries 10%. In the end, though, it cut 12 attorneys and 26 staff members.
Still, the firm's policy is to pay at market levels in all locations. Full-time employees get 100% coverage for medical and dental insurance premiums. Everyone gets an end-of-year bonus: 5% of pay. Employees who bike to work get a new benefit: $20 a month reimbursement. And animal lovers can get discounted pet insurance.

NEXT: EOG Resources

Last updated January 26 2010: 11:14 AM ET
*Most common salaried job