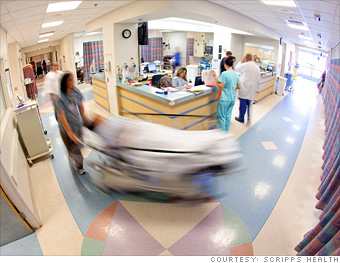 Average total pay: $123,278
For:
Manager-Director*
A legacy of Ellen Browning Scripps (of the Scripps newspaper family), Scripps Health is king of health care in San Diego County: It has a national reputation for top-notch patient care at its five main hospitals.
People clamor to work here (over 113,000 job applicants in the past year) because of its stellar pay-and-benefit package. On average, manager-directors earn well over six figures. But even RNs earn six-figure paychecks, averaging $113,000 a year including bonus. Nurse turnover is 9.5% vs. the 11.4% rate for all of southern California, according to Scripps.
Payroll grew by 15% last year. And once employees are hired, they tend to stay: More than 1,300 members of its 11,000-plus staff celebrated a 5-, 10-, 15- or 20-year anniversary with the company last year, and another 200 celebrated 25, 30, 35 or 40 years of service.

NEXT: DPR Construction

Last updated January 26 2010: 11:14 AM ET
*Most common salaried job