Holmdel, N.J., residents pull in more than $159,000 a year. Which other places in our Best Places database have high incomes?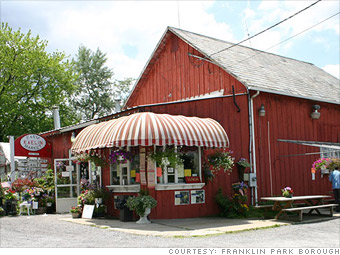 Population: 12,023
Median family income (per year): $123,139
Median home price: $273,000
Named after Benjamin Franklin, this well-off Pittsburgh suburb experienced a rapid housing boom in the 1970s although you can find some people who still live in log cabins that date back to the early 1800s.
Franklin Park isn't an ostentatious community. You won't find too many McMansions here but there's no shortage of churches -- some 14 in total. Locals say the town's wealth is mostly new money brought by professionals employed in the health care and financial services industries.

See complete data and interactive map for Franklin Park

NEXT: Chanhassen, MN