Holmdel, N.J., residents pull in more than $159,000 a year. Which other places in our Best Places database have high incomes?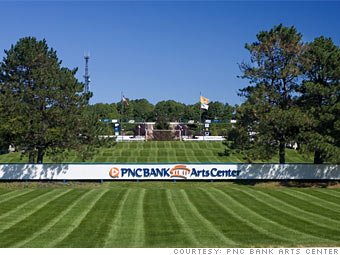 Population: 16,500
Median family income (per year): $159,633
Median home price: $600,000
What was once a small, sleepy community is quickly transforming into a 21st century town, complete with a new helicopter pad in one of its exclusive gated communities.
Bigger is better in Holmdel, where stately custom-designed homes sit on sizeable lots, but smaller, historical houses with beautiful fences and stained-glass windows showcase Holmdel's rich history as a 19th century rural community known for its grape farms.
Hollywood royalty Lauren Bacall picked Holmdel for her weekend getaway, which was also once home to the boss of New Jersey, Bruce Springsteen.

See complete data and interactive map for Holmdel
NEXT: Southborough, MA