Holmdel, N.J., residents pull in more than $159,000 a year. Which other places in our Best Places database have high incomes?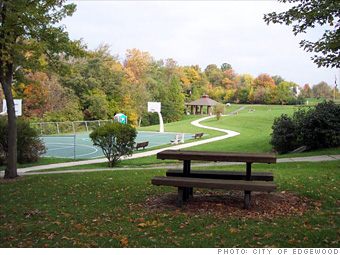 Population: 8,891
Median family income (per year): $100,972
Median home price: $167,000*
Civic spirit runs high in Edgewood. Each new resident receives a welcome packet upon arrival, and more than 50 residents volunteer at the local fire department.
Community leaders pride themselves on the fact that neighbors stop to greet each other on the streets, and they tend to congregate in one the city's four parks or other public spaces. Cleanliness and safety are other points of pride, and popular community events are available year-round.

See complete data and interactive map for Edgewood

More galleries

Last updated July 21 2009: 10:49 AM ET
* Median based on fewer than 100 home sales in the area.