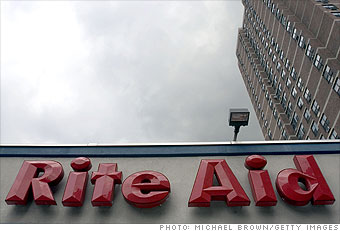 2009 loss: $2.9 billion
The nation's third-largest drugstore chain is still hurting from its 2007 Brooks/Eckerd acquisition, which bogged Rite Aid down with debt. The acquisition was meant to help it compete against bigger rivals CVS Caremark and Walgreens, but plans were waylaid by a poor economy as shoppers delayed filling prescriptions, or skipped them altogether. The company has trimmed store hours and replaced salaried employees with hourly workers to cut costs.
Tallying up the numbers, Rite Aid took an almost $300 million charge related to store closings in a move to eliminate locations in overlapping markets as it wrote down $1.8 billion in goodwill, with $1.2 billion of the charge associated with its Brooks Eckerd purchase.
NEXT: 10. Supervalu