Especially in a tough economy, plentiful job opportunities are key to making a great place to live. These 25 counties have experienced the most job growth over the last eight years.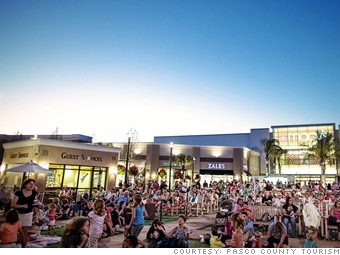 Towns include:
Wesley Chapel
,
Land O' Lakes
Job growth (2000-2008):
55.9%
This sleepy retirement community on the coast got a wake up call with an influx of young workers over the past decade.
Retail and service jobs followed a boom in residential construction, and the area is trying to attract other businesses as well.
T. Rowe Price is reportedly eyeing Pasco with a project in mind that could bring 1,600 jobs, according to Mary Jane Stanley, president of the Pasco Economic Development Council. For now, the public school system, sheriff's department and local and state government are the county's largest employers.
NEXT: Williamson County, TX