Especially in a tough economy, plentiful job opportunities are key to making a great place to live. These 25 counties have experienced the most job growth over the last eight years.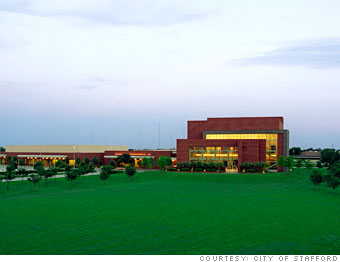 Towns include:
Stafford
,
Pecan Grove
,
Katy
Job growth (2000-2008):
61.3%
Fort Bend County may be within the Houston metropolitan area but don't call this a bedroom community.
With about 250,000 jobs in the county, many residents work within Fort Bend in traditional agricultural industries like cattle, cotton and sugar cane, and for the number of new companies to the area like Minute Maid.
The city's economic development corporation has been actively upgrading the area's infrastructure to attract more employers. The plan seems to be working; a new industrial distribution center houses a range of businesses from tech to oilfield services.
NEXT: Henry County, GA