Especially in a tough economy, plentiful job opportunities are key to making a great place to live. These 25 counties have experienced the most job growth over the last eight years.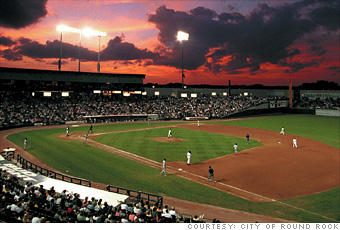 Towns include:
Brushy Creek
,
Round Rock
,
Georgetown
Job growth (2000-2008):
53.2%
Williamson County has seen its population more than double in the last 10 years, thanks to its location just north of Austin. While a large percentage of residents commute into the city, major employers like Dell, Wal-Mart and Sears have come to the area bringing many new jobs along.
While farming remains the backbone of the fertile terrain, the health care industry is quickly sprouting roots. Three new hospitals opened in the last two years in Williamson County and a nursing school affiliated with Texas A&M is in the works.
The public school systems in the cities of Round Rock and Leander are also some of the county's largest employers.
NEXT: Collin County, TX