Especially in a tough economy, plentiful job opportunities are key to making a great place to live. These 25 counties have experienced the most job growth over the last eight years.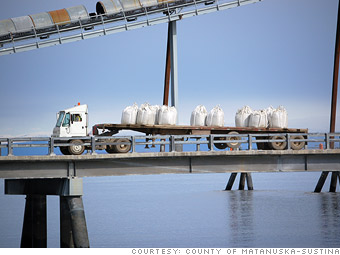 Towns include:
Wasilla
Job growth (2000-2008):
58.5%
Is this a hot place for jobs? In the words of its most famous resident, you betcha! Employment in the borough (Alaska's equivalent to a county) has grown an average of 5.5% each year for the past decade.
While many residents commute to nearby Anchorage for work, locals are thriving from the tourism trade. With 2,000 miles of mountain biking and horseback riding trails and six rivers designated for rafting, canoeing and salmon fishing, Matanuska-Susitna offers plenty of reasons to keep visitors coming back.
But it's not all fun and game fishing. Development of a large prison, Olympic ski resort and $80 million of new road projects are all underway, bringing many more construction and service jobs to the area.
NEXT: Union County, NC