Our annual guide to the best stocks and funds, credit cards, career moves, retirement strategies, and much more.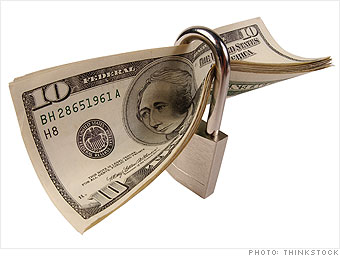 Adding an immediate annuity to your portfolio gives you a guaranteed income stream, raising the odds that your money will hold out as long as you do. But there are risks you must avoid.
Be picky.
If your insurer goes bust, its "guarantee" isn't worth much. Buy only from an insurance company with a high financial-strength rating -- at least A from
A.M. Best
or AA from
Standard & Poor's
.
Spread your money around.
You know how the FDIC insures your bank deposits up to $250,000? Similarly, state guaranty associations protect you if your insurer goes bust -- but only up to $100,000 in most states. (Find your state's limit at
immediateannuities.com
.) To be supersafe, divvy up your investment among different insurers to stay below the limit for each.
Get your terms straight.
One typical and potentially costly goof, says Michael Kitces, director of research for Pinnacle Advisory Group: confusing "life and 10 years certain" -- an annuity that pays for 10 years or until you die, whichever comes second --with "10 year certain," in which payments stop after a decade no matter what. You want the lifetime deal.
NEXT: 44. Best retirement-planning website