Our annual guide to the best stocks and funds, credit cards, career moves, retirement strategies, and much more.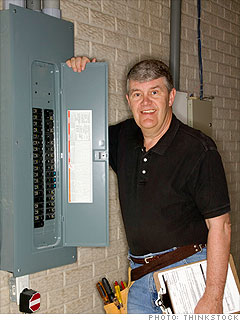 Energy auditor
The scoop:
They analyze homes' energy efficiency, helping owners cut carbon emissions and utility bills.
Job growth to 2018:
13%
Median pay:
$42,000 to $66,000
Training:
If you have engineering or construction know-how, you need just a short training course for state certification.
More info:
aeecenter.org
NEXT: 46. Best jobs for retirees
Last updated May 12 2010: 10:39 AM ET
Source: Bureau of Labor Statistics, MetLife Foundation, and Civic Ventures
Job growth is projected. Training assumes you already have a bachelor's degree.