Our annual guide to the best stocks and funds, credit cards, career moves, retirement strategies, and much more.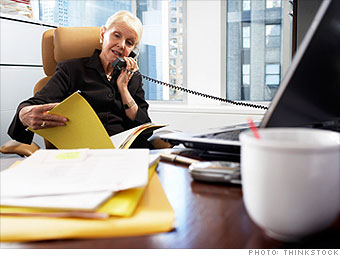 Nonprofit manager
The scoop:
You can use the same skills you did in the corporate world -- and feel good about what you're doing.
Job growth to 2018:
14%
Median pay:
$40,000 to $69,000
Training:
None, assuming you have management experience.
More info:
bridgestar.org
NEXT: 47. Best jobs for retirees
Last updated May 12 2010: 10:39 AM ET
Source: Bureau of Labor Statistics, MetLife Foundation, and Civic Ventures
Job growth is projected. Training assumes you already have a bachelor's degree.