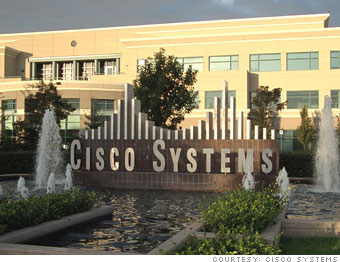 Ticker:
CSCO
Market cap (billions): $152.2
PEG ratio: 1.3
Earnings growth*: 14%
Debt/equity ratio: 0.19
The Silicon Valley tech giant is the leader in communications and networking equipment. Cisco should take advantage as more people in emerging markets turn to the Web - especially with the increasing popularity of video streaming. And widely respected CEO John Chambers, who has already scooped up Scientific-Atlanta and WebEx, will probably keep Cisco growing with successful acquisitions.
Luckily for us, the price of Cisco Systems, once a tech stock highflier that was far too expensive for us to recommend, has finally come down to earth. Shares now trade at a PEG ratio - the price-to-earnings ratio divided by the long-term projected earnings growth rate - of 1.3. That's a bargain for a blue chip like Cisco.
NEXT: BARGAIN GROWTH:
McKesson
Last updated June 20 2008: 2:35 PM ET
Email
|
Print
|

Digg this story
|
RSS
Criteria include PEG ratios (price/earnings ratio divided by earnings growth rate) below S&P 500's PEG ratio of 2.2, long-term earnings growth equal to or greater than the S&P 500's estimated 7% rate, and debt-equity ratio below 0.33.
*Wall Street estimates for the next three to five years.
Source: Zacks Investment Research