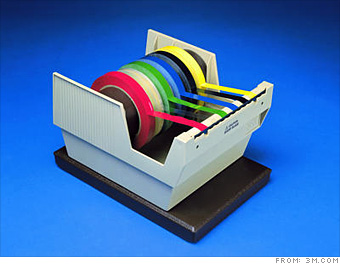 Ticker:
MMM
Market cap (billions): $54.4
PEG ratio: 1.3
Earnings growth*: 11%
Debt/equity ratio: 0.33
This company is best known for its popular Post-it and Scotch brands, but 3M's innovations go well beyond sticky notes and tape. The industrial technology company has developed everything from highway safety products to optical films for LCD displays.
3M, with 75,000 employees in 60 countries, is taking advantage of strong overseas sales to reward investors and bolster its growth prospects. 3M pays a healthy dividend, and the company's earnings are expected to increase at an 11% annual clip for the next few years. Its PEG ratio is a reasonable 1.3.
NEXT: BARGAIN GROWTH:
Microsoft
Last updated June 20 2008: 2:35 PM ET
Email
|
Print
|

Digg this story
|
RSS
Criteria include PEG ratios (price/earnings ratio divided by earnings growth rate) below S&P 500's PEG ratio of 2.2, long-term earnings growth equal to or greater than the S&P 500's estimated 7% rate, and debt-equity ratio below 0.33.
*Wall Street estimates for the next three to five years.
Source: Zacks Investment Research