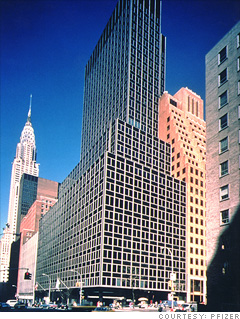 Ticker:
PFE
Market cap (billions): $130.4
P/E ratio*: 9
Current ratio: 2.4
Dividend yield: 6.9%
The Big Pharma stalwart's new focus on cancer drugs should lead to solid long-term growth. Pfizer now dedicates 22% of its overall budget to its recently established oncology business unit.
The company's aim is to develop blockbuster medicines for patients "in areas of high unmet medical needs." This includes research efforts on cancers common in Asia. Analysts expect earnings to grow nearly 7% next year. And the company's 6.9% dividend yield provides short-term security for income-hungry investors.
NEXT: DEEP VALUE:
Regal Beloit
Last updated June 20 2008: 2:35 PM ET
Email
|
Print
|

Digg this story
|
RSS
Criteria include prices no more than 15 times average earnings per share over the past three years, ten years of positive earnings, annual per-share earnings growth of 3% or more, ten years of uninterrupted dividends, and current ratio (assets divided by liabilities) of 2 or better.
*Based on average three-year earnings.Sources: Value Line, Zacks Investment Research.