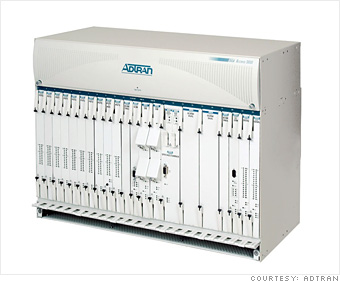 Ticker:
ADTN
Market cap (billions): $1.5
P/E ratio*: 22
Return on assets: 15%
Free cash flow** (millions): $82
As the telecom industry switches to high-speed networks, Adtran's products will be in high demand. Revenue and earnings for the networking and communications equipment firm are expected to grow by an average of 9% and 13%, respectively, over the next three years.
Adtran also has the balance sheet to handle turmoil in the telecom sector. Though it carries $50 million in debt, that is more than offset by $300 million in excess cash. And the company generates a lot of free cash flow.
NEXT: SMALL WONDERS:
AVX
Last updated June 20 2008: 2:35 PM ET
Email
|
Print
|

Digg this story
|
RSS
Criteria include market capitalizations between $250 million and $2.5 billion, at least 8% return on assets, positive free cash flow, and share price no more than $35.
*Based on previous 12-months' reported earnings.
**Latest fiscal year.
Source: Value Line; Zacks Investment Research