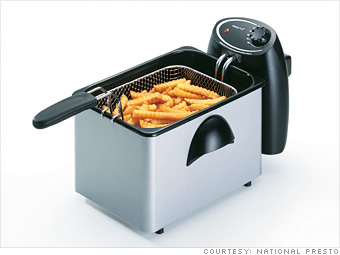 Ticker:
NPK
Market cap (billions): $0.4
P/E ratio*: 12
Current ratio: 4.9
Dividend yield: 1.5%
Start with diapers, add a healthy dose of military ammunition, then even things out with some small appliances. National Presto has turned this odd mixture into a recipe for success.
By diversifying its portfolio of products, the company has seen its profits grow sharply despite economic peaks and valleys. Indeed, earnings have grown at an average of 29% a year for the past five years. And, despite that, the stock trades at only 12 times earnings.
NEXT: DEEP VALUE:
Pfizer
Last updated June 20 2008: 2:35 PM ET
Email
|
Print
|

Digg this story
|
RSS
Criteria include prices no more than 15 times average earnings per share over the past three years, ten years of positive earnings, annual per-share earnings growth of 3% or more, ten years of uninterrupted dividends, and current ratio (assets divided by liabilities) of 2 or better.
*Based on average three-year earnings.Sources: Value Line, Zacks Investment Research.