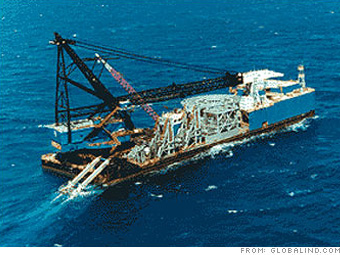 Ticker:
GLBL
Market cap (billions): $1.9
P/E ratio*: 15
Return on assets: 9%
Free cash flow** (millions): $206
Global Industries provides support for offshore oil drillers - everything from pipeline construction to project management to diving services. It has a presence on four continents, and should benefit from the rush to drill ever deeper for oil.
With a low price-to-earnings ratio, the company is a fairly cheap buy that should mature over time as global demand for oil continues to soar.
NEXT: SMALL WONDERS:
Grey Wolf
Last updated June 20 2008: 2:35 PM ET
Email
|
Print
|

Digg this story
|
RSS
Criteria include market capitalizations between $250 million and $2.5 billion, at least 8% return on assets, positive free cash flow, and share price no more than $35.
*Based on previous 12-months' reported earnings.
**Latest fiscal year.
Source: Value Line; Zacks Investment Research