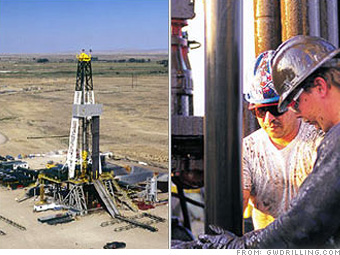 Ticker:
GW
Market cap (billions): $1.4
P/E ratio*: 12
Return on assets: 12%
Free cash flow** (millions): $76
With 121 premium rigs in some of the nation's largest gas reserves, Grey Wolf has been a steady provider of drilling services to oil and gas companies in the United States for nearly 100 years. The firm has survived difficult market conditions for the deep-drilling segment of the industry by selling off noncore assets and cutting personnel.
Buoyed by rising oil prices, Grey Wolf has moved into new drilling markets, and its merger with Basic Energy Services will give it even more exposure to oil.
NEXT: SMALL WONDERS:
Penn Virginia Resources
Last updated June 20 2008: 2:35 PM ET
Email
|
Print
|

Digg this story
|
RSS
Criteria include market capitalizations between $250 million and $2.5 billion, at least 8% return on assets, positive free cash flow, and share price no more than $35.
*Based on previous 12-months' reported earnings.
**Latest fiscal year.
Source: Value Line; Zacks Investment Research