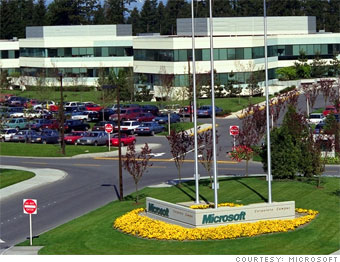 Ticker:
MSFT
Market cap (billions): $262.3
PEG ratio: 1.2
Earnings growth*: 12%
Debt/equity ratio: 0
The software giant most famous for its Windows operating system is looking to reach past its traditional desktop markets for long-term growth. Microsoft has expanded into the Web-based software market, and its Xbox 360 game console has been a big hit.
Of course, the company continues to play catch-up to Google in online advertising. Microsoft is still considering a partnership with Yahoo, despite its failed takeover attempt. But Microsoft remains a strong company trading at an attractive price. Its earnings are expected to increase by approximately 12% annually over the next few years, and it trades for just 14 times earnings, giving it a PEG of 1.2.
NEXT: BARGAIN GROWTH:
Parker Hannifin
Last updated June 20 2008: 2:35 PM ET
Email
|
Print
|

Digg this story
|
RSS
Criteria include PEG ratios (price/earnings ratio divided by earnings growth rate) below S&P 500's PEG ratio of 2.2, long-term earnings growth equal to or greater than the S&P 500's estimated 7% rate, and debt-equity ratio below 0.33.
*Wall Street estimates for the next three to five years.
Source: Zacks Investment Research